Our Web Development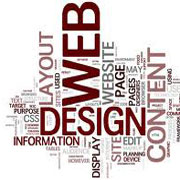 Combining leading edge technology and imaginative vision to provide high-impact web development and IT solutions. This combined with over 10 years of IT experience in hardware and applications programming enables us to produce powerful and effective web sites. Every aspect of our work is centered around the client, their ideas, requirements and business needs. From inception we will work in concert with you, providing the design and technical skills necessary to produce an invaluable sales and marketing tool in the form of a high quality presence..
A few things to consider before commissioning a web developer:

Are initial and subsequent consultations free of charge?
Is every aspect of production carried out in-house?
Can you pick randomly from their portfolio for a reference?
Will you be given a demonstration of specialist skills?
Will an understanding of your business needs be shown
Will my site be accessible?
We aim to meet priority 2-3, the highest levels.

If a 'no' is offered, ask why not. Alternatively speak to us.
From initial conception through to site activation we will turn your ideas into a state-of-the-art internet presence that reflects the nature of and adds another dimension to your business.

From graphic presentations to e-commerce and dynamic application-driven web sites, Errasys will handle the whole development process.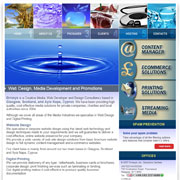 Dynamic features can create a truly interactive experience, some examples include:
Database integration
Site administration modules
Flash presentations
Online shopping
Asp/cgi programming
Client-only areas
Content Management Systems
Audio/video streams.

Web design is the skill of creating presentations of content that is delivered to an end-user through the World Wide Web.
---
Other Web Services
Basic Web Hosting: For Basic Websites with unlmited email addresses
Advanced Web Hosting: Websites with Content Managemant and Ecommerce
Streaming Media: Gallery solutions with Pictures, Video & Sound
Newsletters: Solution with subscription lists, Automatic Scheduled broadcasts