Our Digital Printing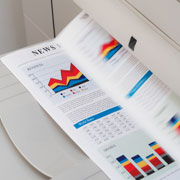 Supplying fast, quality printing, design and document copying. We have succeeded by listening to our customers and offering a full range of high quality services including: full colour printing for leaflets, folders and brochures and for stationery – including business cards, letterheads, invitations and envelopes.
We also offer a full design and creative service to help your message stand out from the crowd when it is finally committed to print. We will take your work from original concept through proofing and printing, ensuring that the final product reflects the importance of your company image – whether it is a business card or a complete corporate identity. Good design persuades and encourages, poor design can be more damaging to your image than you'd think.
Always running out of time to print your marketing materials?

Why not let our digital printing service save your bacon?

Digital technology has made huge strides in recent years, and our customers can now order cost-efficient short runs in full colour, whether it's brochures, manuals, mailshots or even books. On-demand printing has truly revolutionised the way our clients tackle their print needs – in today's 'we need it yesterday' business world, it really is a godsend!

Add to that the infinite possibilities of variable data technology, and you have the ultimate in one-to-one, personalised communication. Calendars, menus, leaflets, reports, marketing letters or tender documents – whatever method you're using to communicate, your message can be tailored to the individual recipient.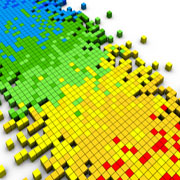 To discuss how our digital print service can make your life a whole lot easier, we provide:
Business Cards
Letterheads
Leaflets & Flyers
Posters
NCR Carbon Copy Forms
Brochures
Booklets
Invitations

---